£5.10
ea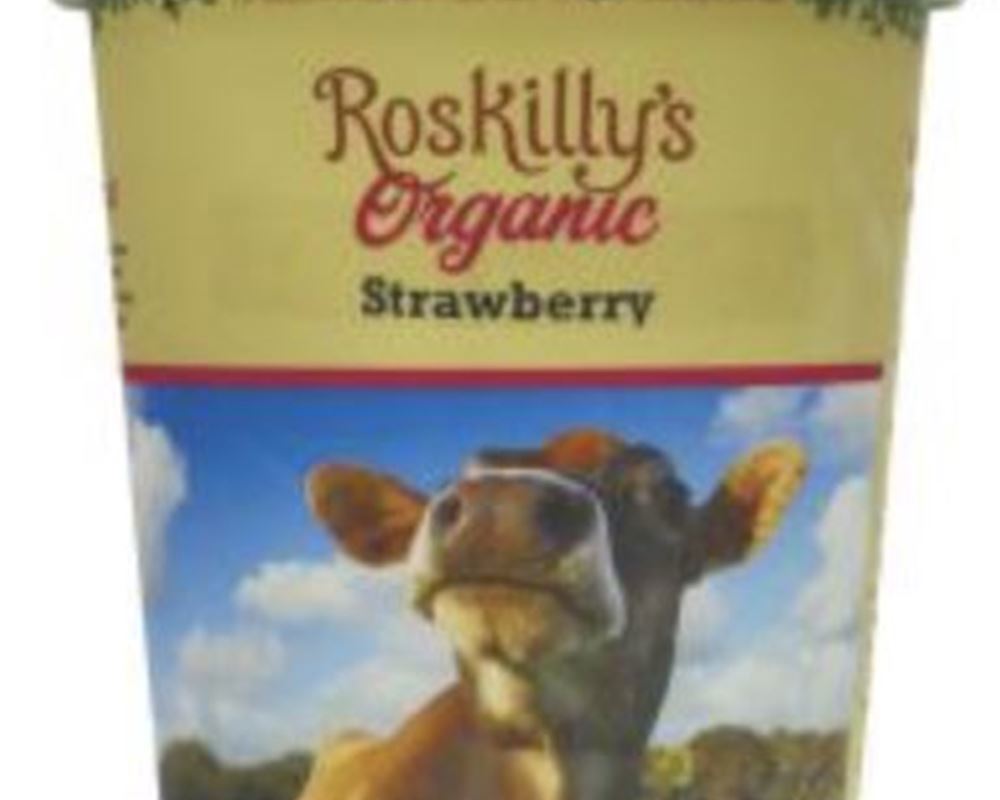 Product Description
It doesn't matter which of the Roskilly's ice creams or frozen yoghurts you try, they all share a rich, delicious flavour because they're all made with organic milk and cream from their Jersey herd. These raw materials combine with the finest Italian equipment to result in what the Italians call artisan ice cream, full of flavour and texture.
This is a Frozen product which needs to be stored between -15 and -29 degrees Celsius.
This product is Organic.
VAT chargeable at the standard rate.
Not what you're after? Try looking for more in the category Dairy Desserts.
Ingredients:
Organically produced ingredients: skimmed milk, strawberries 26%,sugar,double cream, wheat syrup, egg yolk, orange juice, * pectin
Allergy Information:
For allergens, see ingredients highlighted in bold in the ingredients list.
Possible cross contamination
The following potential allergens may have come in contact with this product in transport, packing or production:
None Please note: Although we make every effort to ensure this information is correct and accurate, we cannot be held liable in instances where it is incorrect.
Frozen:
This is a frozen product which needs to be stored between -15 and -29 degrees Celsius.
Once temperature controlled goods have been delivered to you, we can accept no responsibility for damage caused due to inappropriate storage.
If you are unable to be present during delivery of these goods, please ensure that provision is made for the goods to be stored appropriately.