£1.72
ea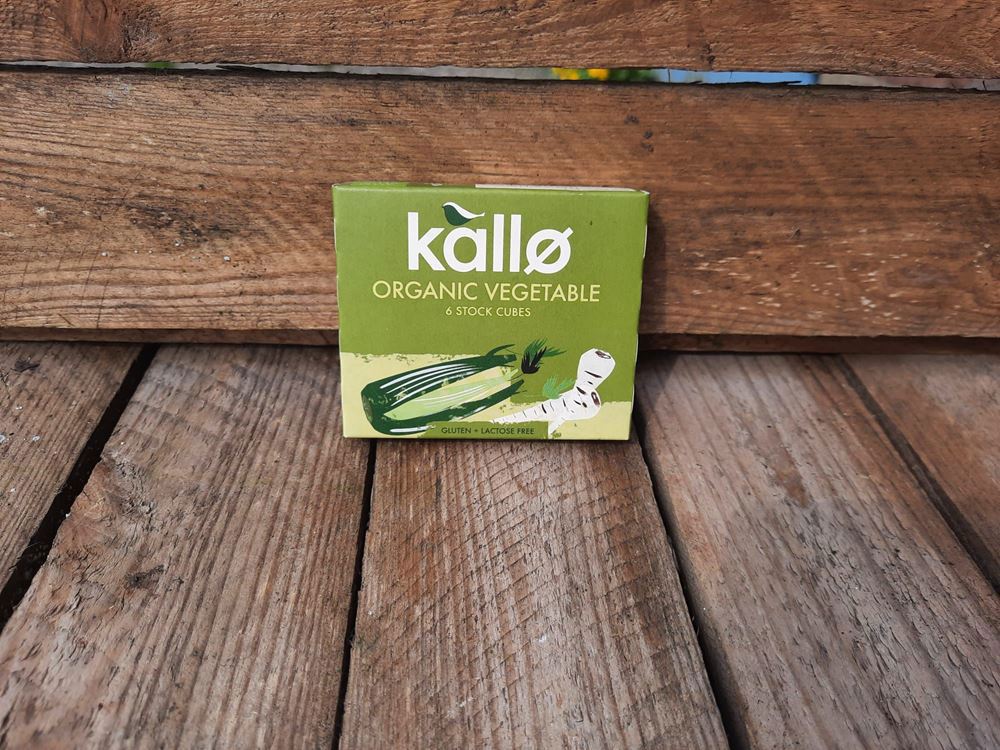 Kallo Vegetable Stock Cubes 66g
Ingredients:
Sea salt, maize starch*, vegetable fat*, yeast extract, carrot* (3.5%), onion* (2.5%), leek* (1%), cane sugar*, herbs* (parsley*, celery*, lovage*, thyme*, rosemary*), red pepper*, turmeric*. *organically grown
Allergy Information
For allergens, see ingredients highlighted in bold in the ingredients list.
Possible cross contamination
The following potential allergens may have come in contact with this product in transport, packing or production:
Eggs, Soya, Mustard
Please note:
Although we make every effort to ensure this information is correct and accurate, we cannot be held liable in instances where it is incorrect.
General information:
Product information and photographs are for general advice and illustrative purposes. From time to time packaging, recipes and ingredients may vary and change and the information on this site may not be as up to date as we would like it to be.